Jade Facial Spa Set
Regular price
Sale price
$50.00
Unit price
per
Sale
Sold out
Share
A powerful duo that depuffs, soothes, and lifts the skin, this jade facial spa set gives you a radiant glow through the art of facial massage. It also improves blood circulation, reduces puffiness and inflammation, promotes lymphatic drainage, and relieves facial and jaw tension. 
Here's how to use them, after cleansing and prepping your skin with a facial oil or serum:

Facial Roller
Start in the middle of the face and roll outwards cross the cheeks.
Move to the eyebrows and roll upwards across the forehead.
Move below the lower lip and roll downward across the chin.
Gua Shua Tool
Keep the tool flat against the face and begin with the forehead. Scrape in an upwards motion from the eyebrows to the hairline.
Move to the cheeks and scrape in an outwards motion starting from the crease of the nose until the ear.
Move to the jawline and use the end of the gua sha tool with the two curves.
Start from the chin and scrape until the ear. Gently massage the gua sha tool into the ear to release tension.
For the under-eye area, very gently scrape the gua sha from the inner corner of the eye outwards to the temple. Because the area is so sensitive, it is important to only apply light pressure.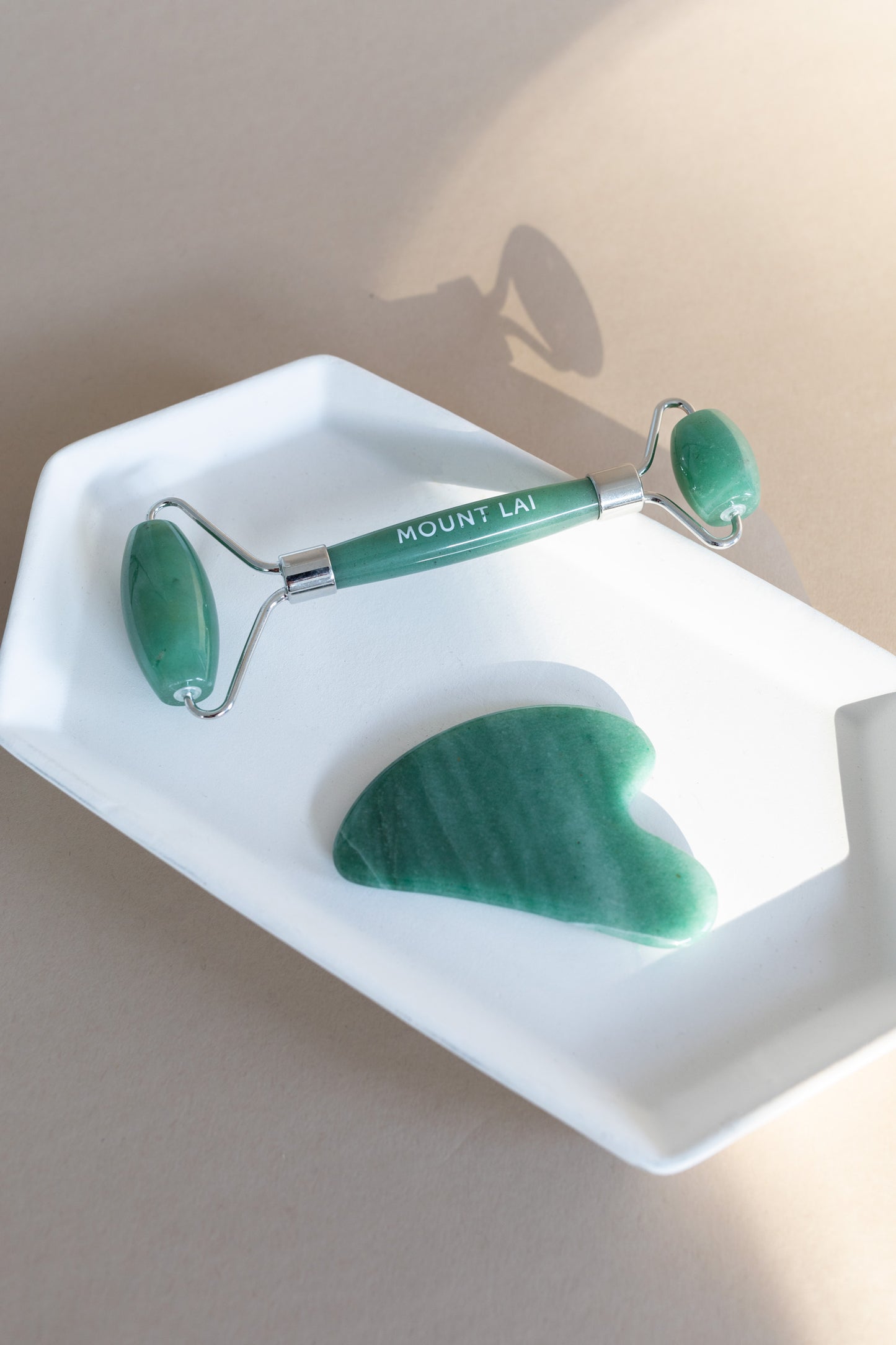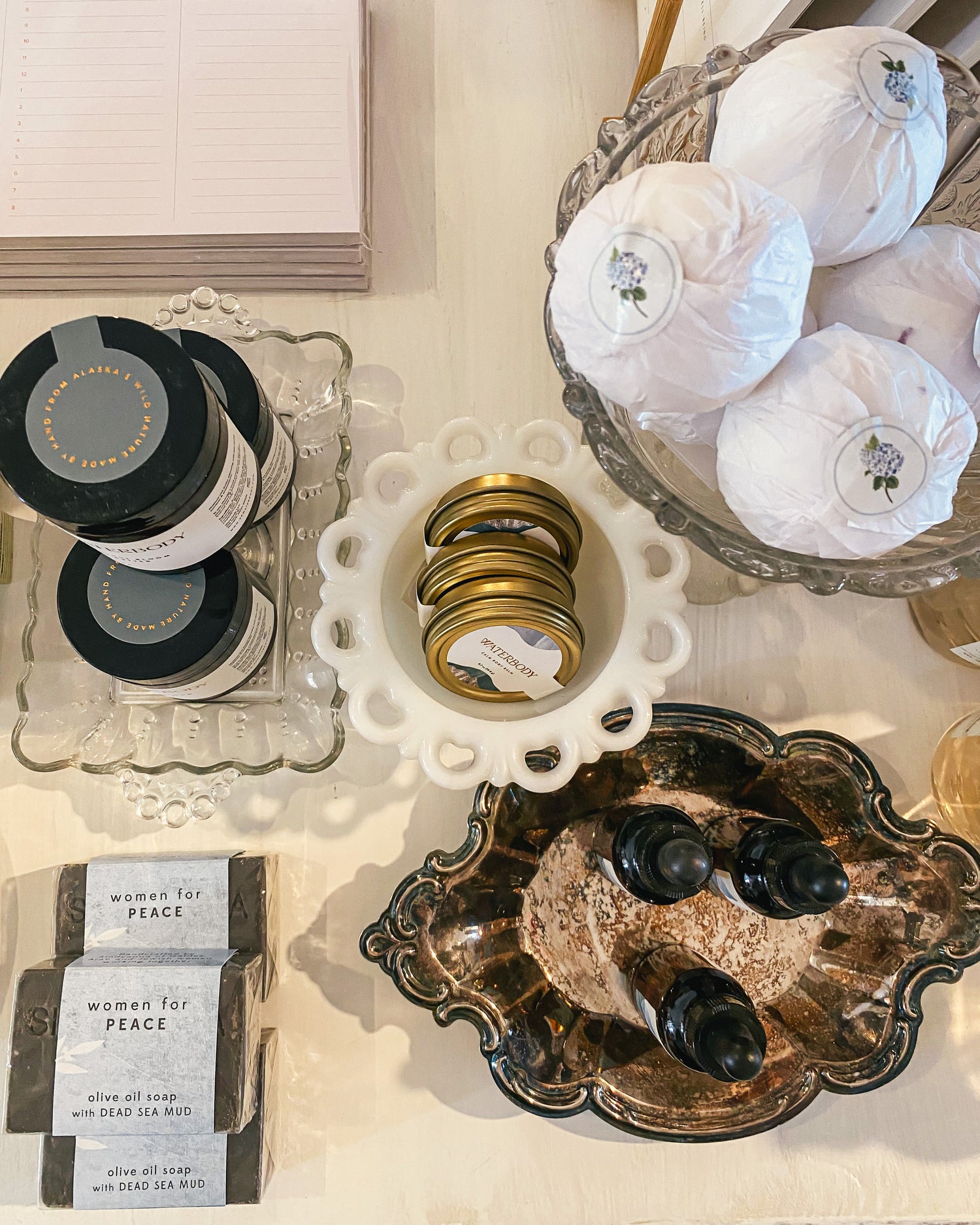 about the apothecary
Welcome to wellness for your mind, body, and spirit. Our skincase? Non-toxic. Our journals? Designed with recycled paper. Our hand soap? Made by survivors. If it's in The Apothecary, it's filled with intention.