thoughtful goods for coastal living
The Dune Market is a cozy shop on Long Beach Island that offers a curated collection of products that span home decor, books, self-care, gifts, and beach accessories.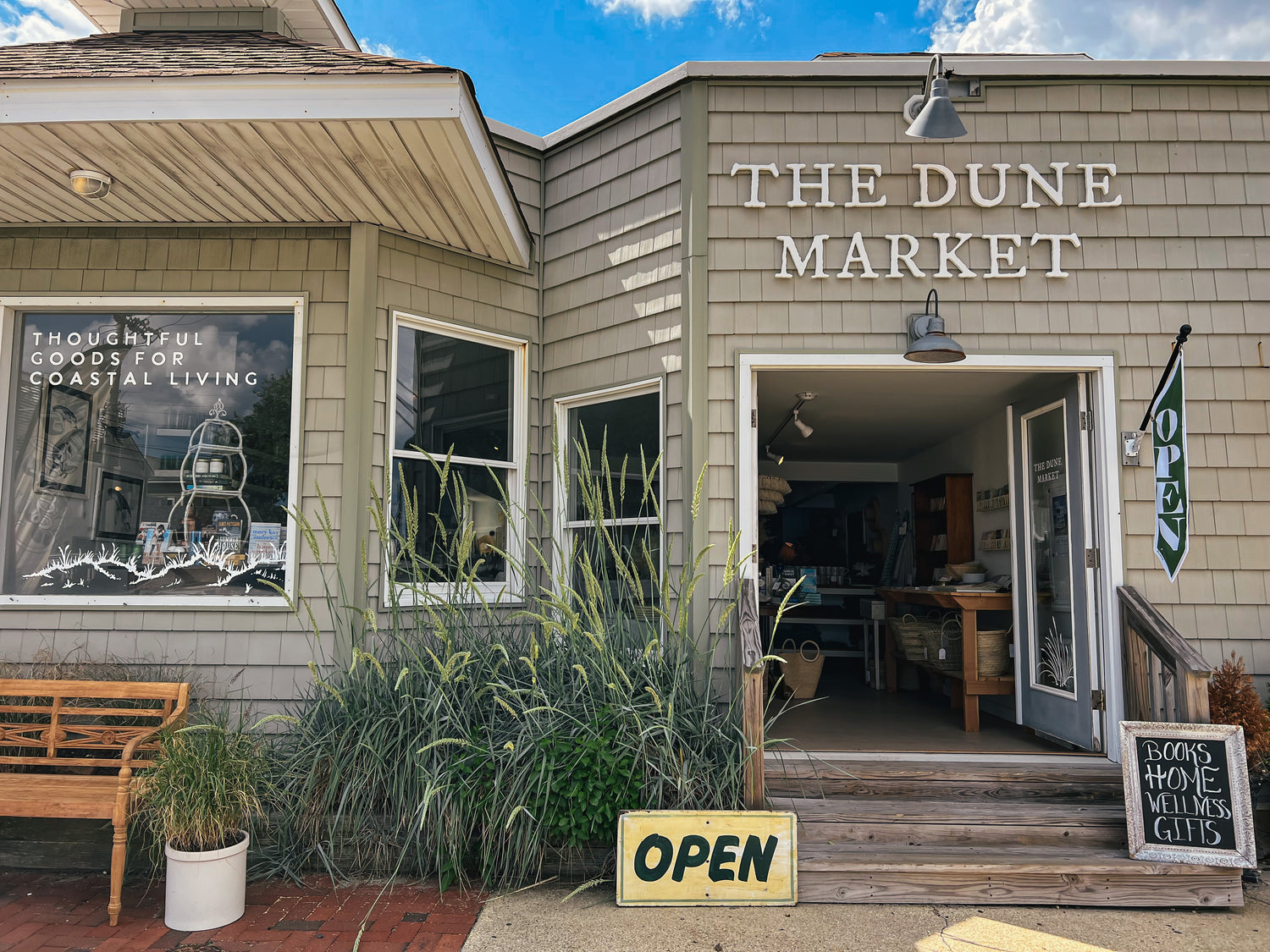 a shop nestled in beach haven
The Dune Market's doors are open! Come on in and explore Beach Haven's newest destination for goods designed for life by the beach.
hours

Monday – Thursday

9:00 a.m. to 6:00 p.m.


Friday – Sunday

8:00 a.m. to 6:00 p.m.

location

414 N. Bay Avenue, Unit D

Beach Haven, NJ

(5th St. and N. Bay Ave)